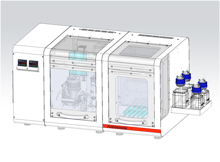 Microarray-Chip-Reader with autosampler
This highly sensitive multiplex detection system detects and quantifies organic compounds. It is used to screen legionella, pathogens, antibiotics, bio-warfare agents. An autosampler processes up to 50 samples fully automatically.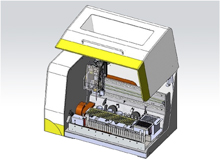 Analyzer
for food analysis using nitrocellulose strips.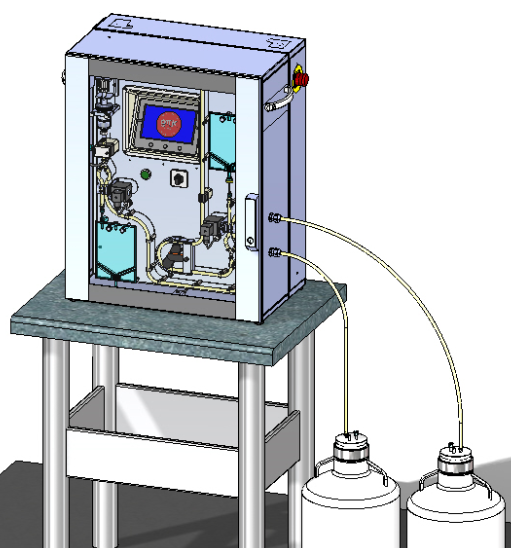 Monolytic Affinity Column Filtration
for the filtration of pathogens from 20 liters of sample to 200 ml of concentrate.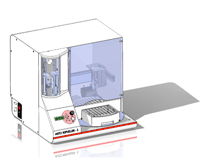 Filling System
for the semi-automatic filling of small, customer-specific sample bottles. Up to 3 reagents can be filled and mixed with high dosing accuracy for dosing quantities from 50µl - 5 ml.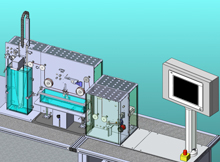 Spinning Thread System
for the production of artificial silk.